COMPANY

Handychicks is an Austin, Texas based woman-owned and operated handy . . . well, chick business. We primarly service the Austin area although our services and talents have been used throughout Texas.
Handychicks offers experienced, dependable crews for just about any size project. Our goal is to offer you excellent service at a competitive price. We respect your project space, listen to your needs and offer you the kind of support that gets the project done.
Handychicks is your answer to tool challenged partners and crack weilding handymen!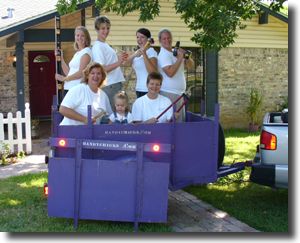 HANDYCHICKS
E-MAIL ADDRESS:


POSTAL ADDRESS:
                     
1916 Cannonwood Lane
Austin, Texas 78745                    
                     
                     

TELEPHONE:

512.441.1038

Handychicks
Austin, Texas
TEL: 512.441.1038
chicks@handychicks.com

Copyright ©2002-8 | Handychicks | All Rights Reserved | Last Updated September 9, 2008

This website is best viewed 800 x 600 in 32 bit True Color.

Designed and developed by SharedStar Productions, Austin, TX